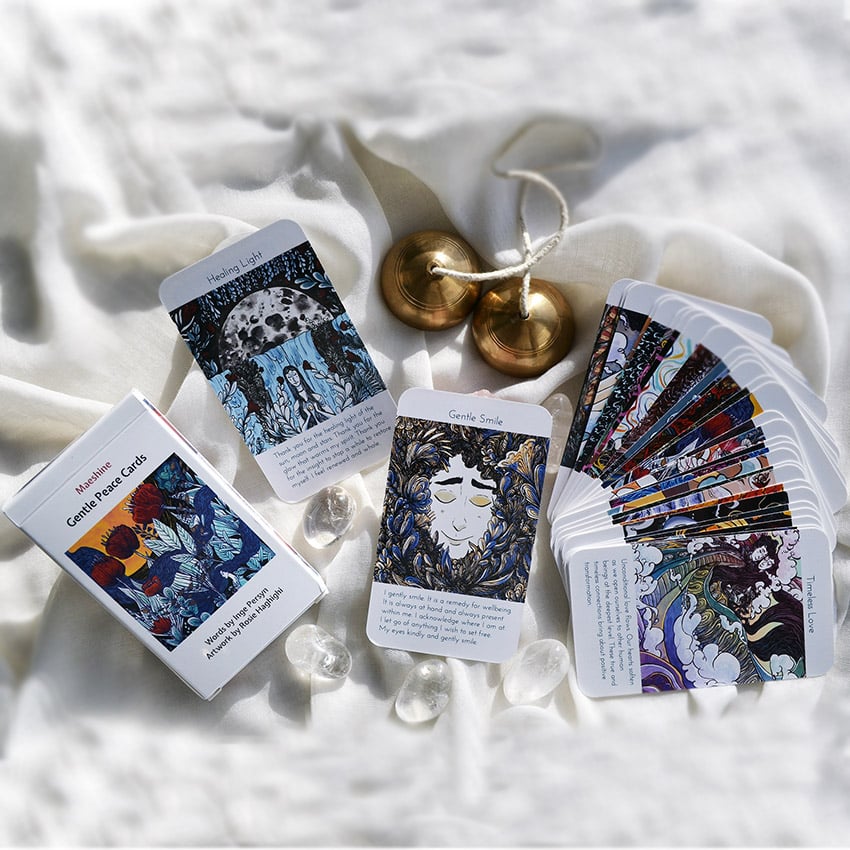 A deck of 30 cards with inspirational images and words. Images were created by Artist Rosie Haghighi and are inspired by the songs on the Gentle Peace album.
Words by Inge Persyn.
These images are also available as Fine Art Giclée prints and Greeting Cards.
See our website for more information.
We ship worldwide. Ask about discounts on shipping costs if you are buying more than one item.